Dimarts 31 de Maig 2016
Today we woke up at 7:ooh and had breakfast at the hotel's restaurant.
The Polish students explained and showed us different places of the city.
We touch the bear statue at Rynek Square that should give us luck. We visited churches, the Cathedral, crossed bridges with lots of lovers' lockers like in France… The city is plenty of funny dwarves as you can see in the photos above.
Later on we went to the National Museum of Wroclaw. We saw the exhibition about old Polish fashion in lots of dresses. There we did a workshop: we had to design a paper dress!!!
After that, we went to have lunch and rested for a while in the afternoon. We ended the day buying some souvenirs for the families, going up the the St Elizabeth church tower (the views were wonderful!!!), visiting the church and having dinner with the Portuguese school.
Montse, Marina and Joana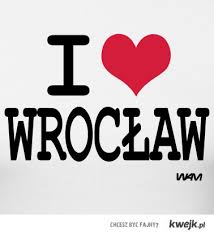 No views yet
---