Diumenge, 29 de Maig de 2016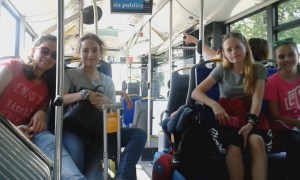 Today we woke up at four o'clock, and we took the first plane at eight o'clock and the second plane at three o'clock, doing a transfer in Munich. When we arrived to Wroclaw,  we took a bus to downtown and arrived at the hotel. Here, at the hotel, we practiced the presentation of Badalona. At eight o'clock, we went to have dinner in a restaurant and ate pizza.
And this is our first day in Wroclaw.
Good night families and friends!!
Hugo and Dani  
No views yet
---